Inventory can move as fast as you blink your eyes. One minute your shelves are full, the next your products are moving out the door and it's time to bring in new inventory. As your inventory changes, it's important for your warehouse to remain flexible. Proper warehouse labels and shelf labels are an essential element in every warehouse for inventory storage to function.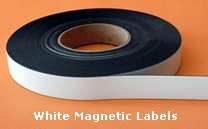 From our White Magnetic Labels and label strips to our plain magnets and Plain Magnetic Strips to our Magnetic Vinyl Envelopes – our versatile products are just what you need to manage your warehouse product flow.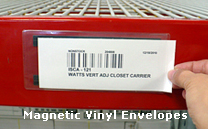 At Label Magnets, our high quality magnetic shelf labels andwarehouse rack labels simplify inventory management and storage. Not only will you be able to label everything properly, but when you have an inventory shift or new products become available – you'll be able to easily pull, peel, and place our magnetic warehouse rack labels and metal shelf labels into their proper place – greatly saving you time and improving your cost of doing business.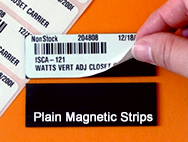 Whatever your labeling needs are, we have the magnetic solution. If you have any questions about any of our products feel free to give us a call or contact us for more information. Below are our magnetic warehouse labels products that will provide that easy to use feel with your warehouse inventory needs.
Let us help with your next project. Contact us